The Ever-Green Trend of Classic Pool Tiles
2022.06.24 / By hqt
Introduction:
Any type of pool in an orchard or summer chalet is a prodigious chance to take water therapy in almost any type of weather, that too without leaving behind your own comfort zone. And it obviously goes without saying that, to design and construct such an abode of relaxation, you have to devote a lot of resources, money, time, and effort.
Classic Pool Tiles:
The classic pool tiles line at Gaudi has a wide variety of designs and colors. It entails so many diverse styles, colors, prints, and materials (from which you can choose as per your own convenience, choice, and preference) for the construction and design of your future stylish and comforting swimming pool zone. For the ones who want to give their swimming pool areas a vintage and classy kind of appearance, they must install this range of classic tiles by Gaudi tiles for the swimming pools.
These types of tiles can also be used to re-style, re-vamp, or re-structure the swimming pool area owing to the wide variety of colors, patterns, materials, and finishes. These sort of classic tiles are available in different materials which make them perfect for application in the swimming pools, for example in porcelain, glass, mosaic, glazed porcelain, bricks glass, ceramic and etc. An attractive series of colors is also available here namely, green color, aquamarine color, gray color, red color, light and dark blue colors, black colors, goldish yellow colors, white color and etc. All of these aforementioned colors and many others will help the consumer a lot in attaining their set target of building the aesthetically designed swimming pool, fountain area, and spa, which will also give them a soothing feeling at the same time. The customer can choose their favorite tile pattern as well from different shapes and varieties of different sizes. We manufacture these classic tiles in glazed, glossy matte, iridescent, and wood grain finish.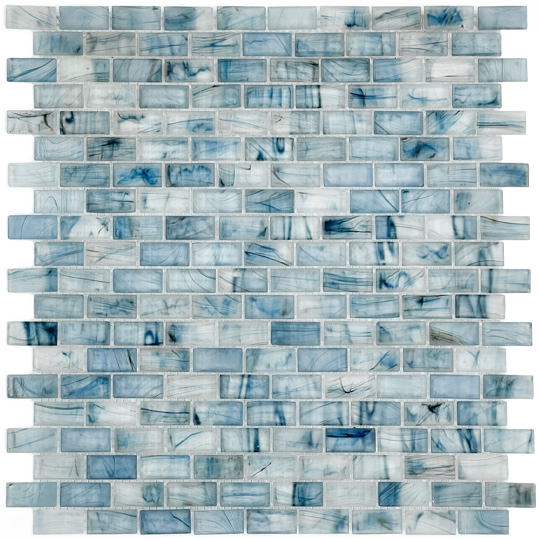 How to Tile the pool/Classic Pool Tiling?
The specialized tiling company can execute professional tiling in the pool as per customers' choices, preferences and demands. The top-quality supplies, trustworthy tools, and competent experts of the company can perform pool lining works at the best possible level and in a concise timeframe.
Choosing the Best Tiles for Your Pools:

There are two chief design picks to choose between. A tile that will either add a pop of vibrancy to the pool or a neutral color that merges into the adjacent environment of your pool zone. For enhancing the pool's water natural color, a blue or teal-colored tile is of paramount importance. For a more usual look or to complement the pool deck, a tile with colors found in natural stone works pleasantly. You do not have to worry about anything, your designer will walk you through the tile selection process to make sure you find the picture-perfect match for both your pool design and wanted aesthetic sense.
Do Not Sweat About the Small Stuff:
Picking the pool tiles is a trivial part as compared to the other essentials that need to be selected for your pool area. We love what we do and we have means and procedures set in place to make this factual assortment a fun and pleasant practice. We have different design centers throughout our collection, all of which is available on our website as well just to make it expedient to pick out your venture-related materials. Our design centers also feature products and materials suggested and provided by our dedicated craft cohorts.
The Company's Aim:
The logo of our company is, 'Make Ideal Home Your Home'. Our skilled and expert team at Gaudi is highly driven by quality control and assurance, strict production processes, broad industry experience, innovation, and many more. Our biggest aim and reason for existence is to help our customer is realizing their life home goals because we tend to help them in making homes, not houses. With the help of our foreign progressive and high-tech services and expert skill, we try our level best to make sure the on-time distribution of outstanding eminence that would surely meet our dear customer's hopes. And with incessant innovation processes in place and advancements in design and expertise, and continuous learning in the arenas of service delivery, we continue to endeavor to produce value and offer customers better value services. White the firm and comprehensive manufacturing processes, strict quality control of each tile during the whole process, and the specialized quality examination just to ensure that top-quality products are provided to all of our valued customers. Besides all of that, we have more than 10 years of experience in the tiles designing and making industry, and rich expertise in the export trade for the provision of high-quality solutions to customers all over the globe and to satisfy their home designing-related needs and wants.
Conclusion:
You must have a detailed look at our extensive collection of classic pool tiles to find out the best which can suit your preference. It would be an excellent idea to use these tiles in your swimming pool, be it a public or a private one. Now you can glamorize your swimming pool by picking up the most appropriate tiles as per your own preference and taste to justifiably complement your design theme. All you have to do is to browse thoroughly through our collection and place your order right away. We offer a whole line of the latest and most fashionable designs of swimming pool and spa tiles of standard and premium designs and styles. Whatever your needs are, we can supply you with the products to give you the beautiful swimming pool and backyard of your desire.