Ceramic Mosaic Tile for crafts: Redesigning Your Tabletop
2021.10.01 / By hqt
Ceramic Mosaic Tile for Crafts
There are certain ways to explore one's creativity, but if you want to try a different thing then one must give a try to ceramic mosaic tile for crafts, mosaic craft is a technique of way of creating images and objects by using tiny pieces of glass and tiles. Mosaics are manufactured by using small tiles of ceramics, glass, and stones. Using ceramic tiles to make mosaic is the most common method. Ceramic tiles are made up of a mixture of clay and other natural resources including sand, quartz, and water, further, these tiles are placed in cement. To create a particular outcome, you arrange these small tiles pieces in a certain order.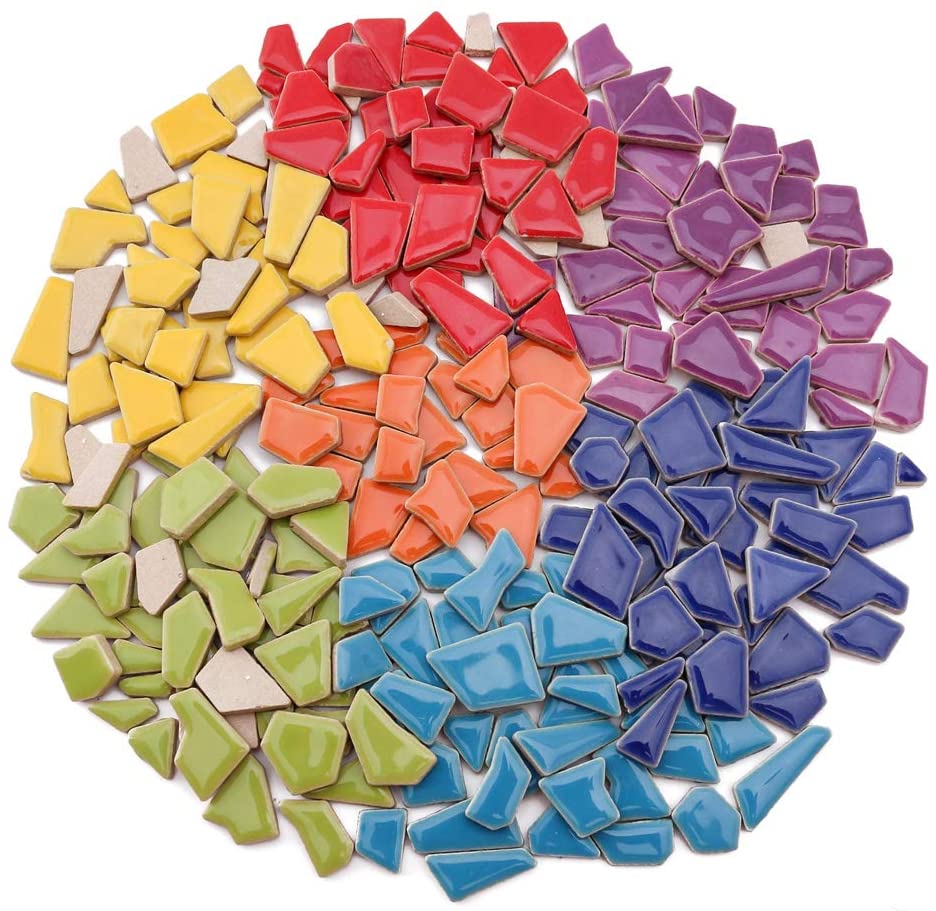 Ceramic mosaic tile craft is popular for decorating tabletops, walls, and large horizontal places. Ceramic mosaic tile-crafted tabletops and artworks are mostly used as decoration pieces in the garden, drawing room, and lounge. Once you place them on an ornament, they give an aesthetic vibe.
Types of ceramic tiles used in ceramic mosaic tile crafts
As we already know mosaics are formed by arranging small particles resulting in well-oriented images and objects. They are common because they have a resistance advantage over glass and stones. Ceramic tiles made of clay have more resistibility and endurance.
The two types of ceramic tiles popular for ceramic mosaic crafting are glazed and unglazed tiles. The colors that appear after the drying of the mosaic depend on the glazed and unglazed tiles. Unglazed tiles usually give the color of fired clay or pigment, but glazed tiles give more vibrant and brighter look.
Both tiles have their advantages. Unglazed tiles do not get scratched as easily as glazed tiles. They don't have a hard surface finish and offer better protection against stains. The reason being they have an additional sealer layer, the enhances the overall protection factor. Unglazed tiles, on the contrary, are usually fitted. They are sealed in a way that increases moisture and stain resistance.
Glazed tiles give better resistance to water and stains and give vibrant look to the object, but glazed tiles have slippery surfaces. Tiny pieces of this tile are fitted in cement to form the object and images.
How are mosaics formed?
You would need square tiles for creating mosaics titles. However, you do have the option of round and arbitrarily shaped tiles as well. Two main methods of creating mosaics: the first method is a direct method in which you directly place the small tiles pieces are on the final surface. The final surface can be a wall, tabletop, or on surfaces of other objects.
The second method is the indirect method. In this technique, you place the tiny pieces of tiles on a backing paper and then shift this arrangement to on the final surface once the mosaic. This technique is famous for large-scale pieces in which there is a large number of delicate details. This technique allows work on large flat, horizontal and vertical surfaces like walls or columns. The materials used to make mosaics are already cut into small tiles, flat surfaces like a tabletop, adhesives and grout.
How to make ceramic mosaic crafted tabletops?
Decorating tabletops with ceramic mosaic is one of the easiest ways to start and learn the ceramic mosaic craft. You can make beautiful new tables by using old tables and some colorful tiles. You can start with using an old table with decent legs. Remember, with these tiles can you turn a , rusted stools, into a piece of beautiful art. Materials that are required to make ceramic mosaic crafted tabletops are:
Ceramic tiles of different colors
Old stool or table
A board of wood
Tile of grouting
Tile sealer
Wood sealing paint
Tile glue
Paint brushes
Gloss
Wood glue
Screws
Hammer
Small pieces of plastic
Step 1
To make a ceramic mosaic crafted tabletop, start with the first step to prepare the legs of the table. Clean the legs to get rid of all the dirt and then after removing all the dirt paint the legs first and keep it until the paint is dry.
Step 2
In the second step, paint the board of wood that will be placed over the top of the tabletop. Paint the piece of wood with some bright color to give it a more vibrant appearance, paint the wooden board twice to give it a neat look, after painting the board keep it aside to dry well before placing it over the tabletop.
Step 3
In the third step, prepare the tiny pieces of tiles according to your requirement. Separate the tiles in the order you want to make the pieces, break the tiles by using a hammer into required manageable pieces. Keep the pieces into a similar order with slight variation and store them in the container.
Step 4
The fourth step is creating your mosaic design, arrange the pieces of the tiny tiles as the design you want to make on a piece of cardboard for temporary outlook, and glue these pieces over the painted wooden board carefully that the design is the same as the sample.
In the fifth step grout the mosaic tiles on the tabletop and seal the design using a tile sealer. In the final step attach the mosaic design board on the top of the table. Your ceramic mosaic-crafted table is complete. Explore your creativity by designing different styles of mosaic designs.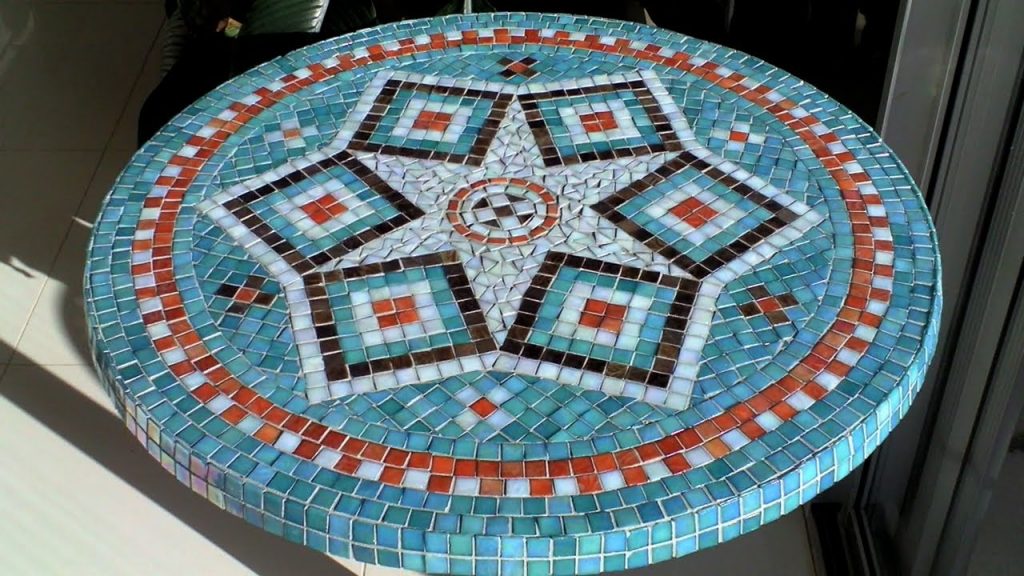 Conclusion
People who are creative and love to try new things can surely enjoy the ceramic mosaic tile craft. These projects involve making something new from almost all waste products, mostly the tiles and tabletops used are old and rusty.
Ceramic mosaic tile craft has gained a lot of attention because of its rareness, making exceptional designs using bright, vibrant, and colorful tinny pieces of tiles gives the ornament a unique appearance that attracts a lot of consideration. These unique ceramic mosaic tile craft pieces give aesthetic vibes when place as an ornament, because of their exclusively random arrangement.