15 Artistic DIY Projects You Can Make With Broken Ceramic Tile Mosaic
2021.10.01 / By hqt
Decorative DIY
When it comes to decorating a home, mosaics can be an interesting choice. Mosaics also provide an artistic decorative solution for gardens and even many small items. You can make mosaics using any broken thing by gluing them together. In this post, we will share different DIY projects that you can consider to create a broken ceramic tile mosaic.
If you have broken ceramic tiles you shouldn't consider them useless. We can help you turn those broken pieces of tiles into highly decorative items. This guide will show you what decorative things you can make using your broken tiles.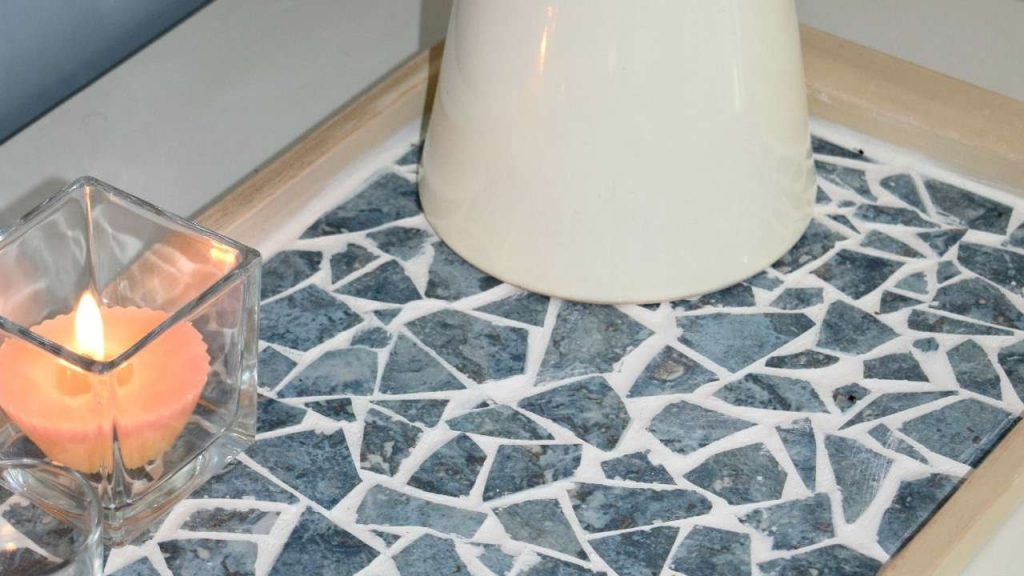 DIY Broken Ceramic Tile Mosaic Ideas
Before you begin, you need to have a perfect idea about what things you can make using broken tiles. Therefore, you must think about what options you have to play with a broken ceramic tile mosaic. You can sketch drawings of the things that you can make using broken tiles.
After having a perfect idea, you will have to find broken tiles to convert your ideas into reality. If you don't have broken tiles handy, you can visit the nearest hardware store to buy broken or old tiles. These tiles will be inexpensive and you can use them to create highly precious decorative items.
After arranging broken or old tiles, the next step would be cutting those tiles into various shapes according to what you want to make out of them. It is not hard to break tiles, but remember that tiles are razor sharp so they can produce an injury if not handle well.
For this reason, we don't recommend you to cut tiles yourself if you don't have expert skills. Therefore, you can hire a professional to cut broken tile pieces into your desired shapes.
After cutting the tiles, put them on a surface or thing that you want to decorate. Put high-quality glue (adhesive) on individual pieces of tiles to firmly fix them on the surface. After putting all pieces in place, your decoration item will be complete. So, this is how you can use your old or broken tiles to transform them into great decoration pieces.
15 Artistic Projects You Can Complete with Broken Tiles
Above, you have learned how to make a broken ceramic tile mosaic decoration item. Therefore, you are now ready to convert broken tiles into various decoration items. But to do so, you need to have multiple ideas in your head about what things you can make using broken tiles pieces. Below, we have listed the 15 most common decoration items that you can make with minimal effort.
Mosaic Mason Jar Backsplash
Planter for PVC Pipes
Broken Mosaic Pots
Tile Coaster Mosaic
Mini Tray Mosaic
Keepsake Mosaic Boxes
Concrete Blocks Mosaic
Outdoor Table Tile Mosaic
Garden Mosaic Magic
Ceramic Table Top Mosaic
Mosaic Tray
Tile Topped Mosaic Stepping Stones
Mosaic Garden Art
Outdoor Chandelier
Watering Can
The above-listed DIY broken ceramic tile mosaic projects are extremely attractive and simple to create. Before you begin, make sure that you have chosen an idea that you can successfully implement as per your knowledge and skills.
Things You Require for DIY Broken Tile Mosaic Project
Apart from broken pieces of tiles, adhesive, and a perfect idea to create highly attractive decoration pieces you also need a few more things. The materials you need include colored tiles, tile grout or cement, laminating liquid, and a large cardboard piece that will hold the mosaic. You will also require tools, such as a hammer. Apart from that, you need a sponge and something that you can use to apply tile grout or cement (adhesive) on the tiles' backside. You can use Popsicle sticks for this purpose. If you have all these things handy, you can begin your DIY broken tile mosaic project.
Useful Tips
If you do not have the availability of cement, you can also use other materials, such as gypsum plaster as adhesive. If you are using cement, you can mix food coloring that will help you create a tint in the cement. Usually, broken tile pieces are very sharp.
Therefore, you must wear protective gloves and glasses when cutting broken tile pieces into different shapes. You must take extreme care when using and mixing tile grout or cement. We already said that broken tile edges are razor-sharp.
Therefore, you must deal with them with extreme care to avoid nasty injuries. If you are not comfortable with tile breaking, we advise you to hire professionals for this task.
Benefits of Ceramic Tile Mosaic
Ceramic tiles are a popular choice for flooring in offices and homes. Apart from floors, they are also suitable for showers, backsplashes, walls, and many other areas.
You can literally use them almost anywhere. But, the question is that what makes ceramic tiles such a popular option? Here are the various advantages behind the popularity of these tiles.
1. Environmentally Friendly
The very first benefit you will get with a broken ceramic tile mosaic is that these tiles are environmentally friendly. They are made using sand, glass, and clay. Most are made using recycled and/or recyclable content. Ceramic tiles even come with insulating capabilities.
2. Low Maintenance
It is extremely easy to maintain ceramic tiles with just simple cleaning and optional sealing. So, you don't require any special maintenance apart from regular cleaning.
3. Easy Cleaning
You simply need to sweep and clean your ceramic tile mosaic. These tiles are a great choice for kitchen floors because you can keep them clean with simple wipes after liquid spills. If there is any dirt in the tiles grout, you can clean it using a simple grout cleaner.
4. Low Cost
Ceramic tiles cost less than many other kinds of tiles available on the market. Therefore, you will find broken ceramic tiles from a local hardware store very low rate for your broken ceramic tile mosaic project.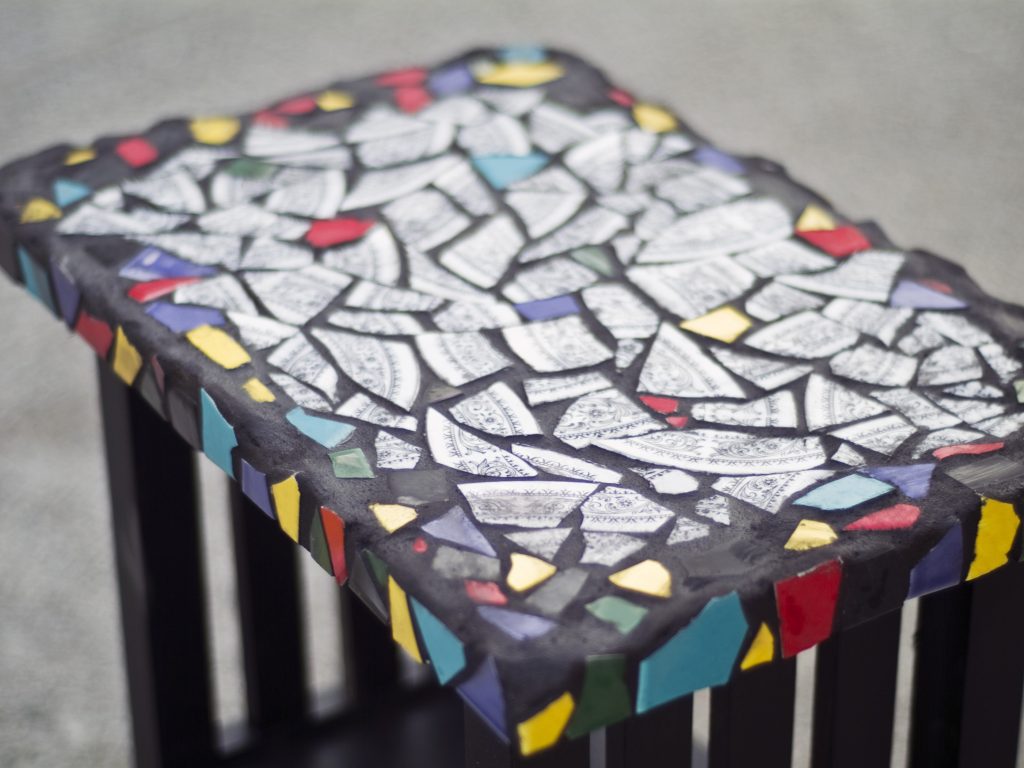 5. Increased Value
The value of the place where you install ceramic tile mosaics will increase automatically. Remember that homes with ceramic tile flooring tend to have more resale value. Therefore, it is another reason why ceramic tiles are so popular these days.
Keep visiting this link if you want to learn more about different types of tiles including ceramic tiles mosaics.