Black and white mosaic tile bathroom is amazing to use
2022.07.27 / By hqt
What is meant by a black and white mosaic tile bathroom?
The Black and white mosaic tile bathroom is one of the most popular styles of tiles used for flooring. They're easy to install and look great too. They have been around since ancient Roman times.
A classic look that has been around since the beginning of time. This type of bathroom design is timeless and will never go out of style. You will love its simplicity and elegance. These modern tiles work great in both traditional and contemporary bathrooms.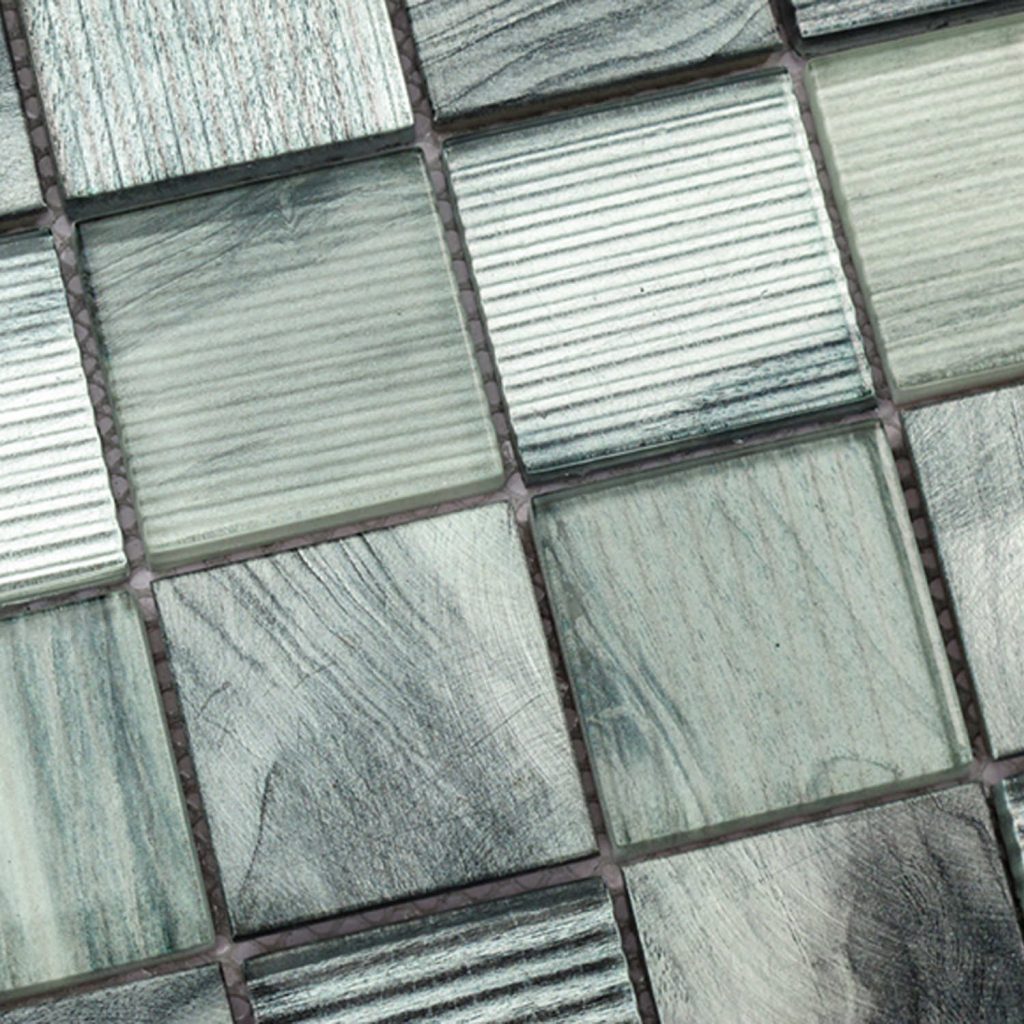 Introduction to mosaic tiles:
Any combination of tile sizes, colors, forms, or materials placed on a sheet for simple installation is known as a mosaic tile. They can be made of ceramic, porcelain, glass, natural stone, metal, or mirror and randomly or purposefully arranged on a mesh-mounted sheet.
Stains and smears are readily cleaned and are enduring and simple to maintain clean. In most cases, a basic vinegar and water mixture will provide a brilliant shine. Because mosaic tiles are nonporous, mold and mildew cannot grow on them.
In modern times, the bathroom has been transformed from an ordinary room to a multi-functional space where we spend much time. It's no wonder that bathrooms have become one of the essential rooms in our homes.
The bathroom should be more than just a place to brush our teeth or do our laundry. It is also a spot where we unwind, relax and rejuvenate ourselves. It is no wonder that people feel so relaxed in the environment of the bathroom.
If these tiles are installed in the bathroom, it enhances its beauty. The combination of black and white tile makes it unique and classy.
How to clean and care for a black and white mosaic tile bathroom?
A bathroom renovation will give you a completely new look and feel, but it also requires careful planning and knowledge about what type of materials should be used.
Cleaning a bathroom floor or countertop can be very easy if you know what products you should use.
The essential factor when cleaning a bathroom has the right tools.
Tile care cleaning solution cleans and protects these tiles.
For best results, apply one coat of cleaner plus after each cleaning.
Cleaning and Mopping:
After cleaning, dampen or mop the floor as needed.
To prevent stains, use cleaner plus on spills immediately.
Consider things when buying a black and white mosaic tile bathroom:
When choosing between these two designs, there are factors to consider such as cost, ease of installation, durability, and the quality of workmanship.
When planning a renovation, keep the style of your existing bathroom in mind.
Make sure you have the right size and color tiles for your bathroom flooring project.
A bathroom renovation may be an expensive task, but if done right, it could be worth the effort. It gives your home a whole new look and feel, making it more attractive and comfortable after using the black and white mosaic tile bathroom.
Your bathroom is one place where you spend a lot of time. It's also an essential space in your home. Make sure it looks good.
Are you looking for something different in your bathroom?
You might want to consider tiles made from Black and White mosaics, which are attractive to see. This is perfect for enhancing the beauty of your bathroom.
Black and white tiles for the bathroom should reflect your personality and lifestyle.
These mosaic tiles are an easy way to give your bathroom a classic look without spending a fortune on expensive materials.
A new trend is being developed by many homeowners who have turned their bathrooms into art pieces using black and white mosaics.
Many people think that black and white tiles take up too much space, but they add a nice touch to the bathroom. Tiles have been trending lately, and they're so trendy now that people are even using them as shower walls.
You love this black and white mosaic tile bathroom because it was so easy to do. It's also very bright, spacious, and open plan.
Advantages of Black and white mosaic tile bathroom:
When it comes to bathroom flooring options, these tiles are among the most popular. Some essential benefits of these tiles are as follows in given below:
These tiles have been used because of their unique appearance. They bring a distinctive look to showers, baths, toilets, and even flooring and walls.
Mosaic Tiles are an affordable way to add character to your bathroom without breaking the bank.
These mosaic Tiles are one of the most popular choices for bathrooms because they can be used as both decorative and functional elements.
These tiles are beautiful and versatile, and their durability makes them an excellent choice for bathrooms.
Black and white tile bathroom are great for bathrooms because they are easy to clean and maintain.
The natural beauty of these mosaic tiles makes your bathroom feel more luxurious and relaxing.
These tiles add instant character and style to any room, even though they add depth and texture to your wall and floor of the bathroom.
Conclusion:
Our bathroom renovation project was inspired by the classic design elements we love most, the clean lines and timeless feel of unique bathroom design. We wanted our new bathroom to be modern yet traditional, spacious, and luxurious. Black and white Mosaic tile bathroom gives a new look to your bathroom flooring with these affordable tiles. GAUDI offers you a high-quality and beautiful design that makes it unique. Get inspired by these stunning Black and white bathroom designs. Let's get started with us and buy from our website gauditile.com.