2021 Best Glass mosaic wall art Ideas for Homes
2021.11.03 / By hqt
Application of mosaic tiles in today's interior and exterior spaces
Nowadays, Glass mosaic wall art are more and more popular in-home decoration. Because the product possesses countless impressive advantages to meet the needs of users. This is also the main highlight that makes a difference compared to other brick lines on the market.
There are many different uses for mosaic tiles. They can be used not only in any indoor space but also outdoors. Let's join gachtrangtridep.net to refer to the application of Mosaic tiles in beautiful home decoration right below.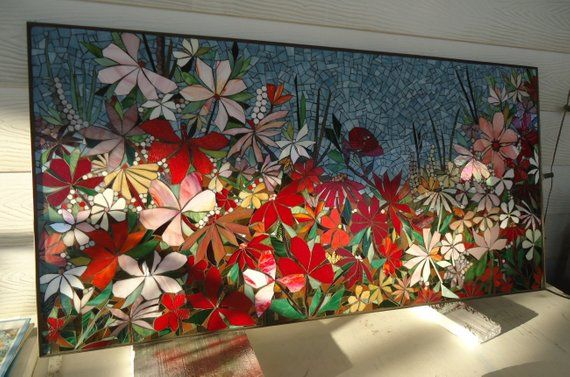 Glass mosaic wall art for kitchen tiles
With the advantage of an eye-catching, impressive appearance and easy cleaning, this Mosaic tile is surely very popular with women when applied in their kitchen. The kitchen is an area that needs a lot of warmth, so when choosing tiles, you should pay attention to the design and color of the tiles.
With this type of tile, you do not need to worry about colors, patterns, sizes and designs because there are countless for you to choose from. Glass mosaic wall art is also capable of very high dirt repellent should you be assured even when food stains on tile adhesive, you also easy to clean, clean.
Bathroom Glass mosaic wall art
If you are aiming for a unique bathroom design that is still elegant and sophisticated, do not ignore mosaic tiles. Mosaic tiles with outstanding advantages of being waterproof and anti-slip, are exactly the right paving material for use in wet bathrooms.
Not to mention, mosaic tiles have high aesthetics, so they are extremely suitable for modern bathrooms. You can easily find mosaic tiles in the bathrooms of luxury resorts and high-class hotels.
Application of Glass mosaic wall art for the living room
Instead of choosing ceramic wall tiles for the living room, Glass mosaic wall art are the perfect choice. Because the shine of the brick will bring beauty, as well as attraction and impression to the living room more.
Especially, the pattern of black color patterns such as glass, blue glass, yellow glass will help the family living room stand out more. The use of glass mosaic wall tiles will create a balance and harmony with the color of the floor tiles. If you choose the wrong color tone, the living room will become outdated and lifeless!
Application of Glass mosaic wall art for swimming pools
The application of mosaic tiles in swimming pool tiling is also a great choice. The shiny, non-rugged brick surface with bright colors will bring a shimmering, fanciful feeling when in direct sunlight, looking like a work of art.
Not only that, using Glass mosaic wall art for swimming pools will help people move easily without slipping. At the same time easy to clean, scrub as well as prevent algae from sticking.
Application of mosaic tiles for stairs
The application of mosaic tiles in the decoration of stairs is also used by people. The cheerful colors and eye-catching patterns of mosaic tiles will help the stairs become a unique work of art.
Application of Glass mosaic wall art to make tables and chairs
With the uniqueness of this material line, plus vivid colors, the use of mosaic tiles in the table and chairs will become personal, beautiful and leave an impression for everyone.
Mosaic tiles for making pictures
Currently, there are many people looking to buy Glass mosaic wall art because of its delicate and artistic beauty. The visual effect that mosaic tiles bring to the picture is something no one can deny. Just hang the collage with this material on the wall, your house becomes an instant highlight.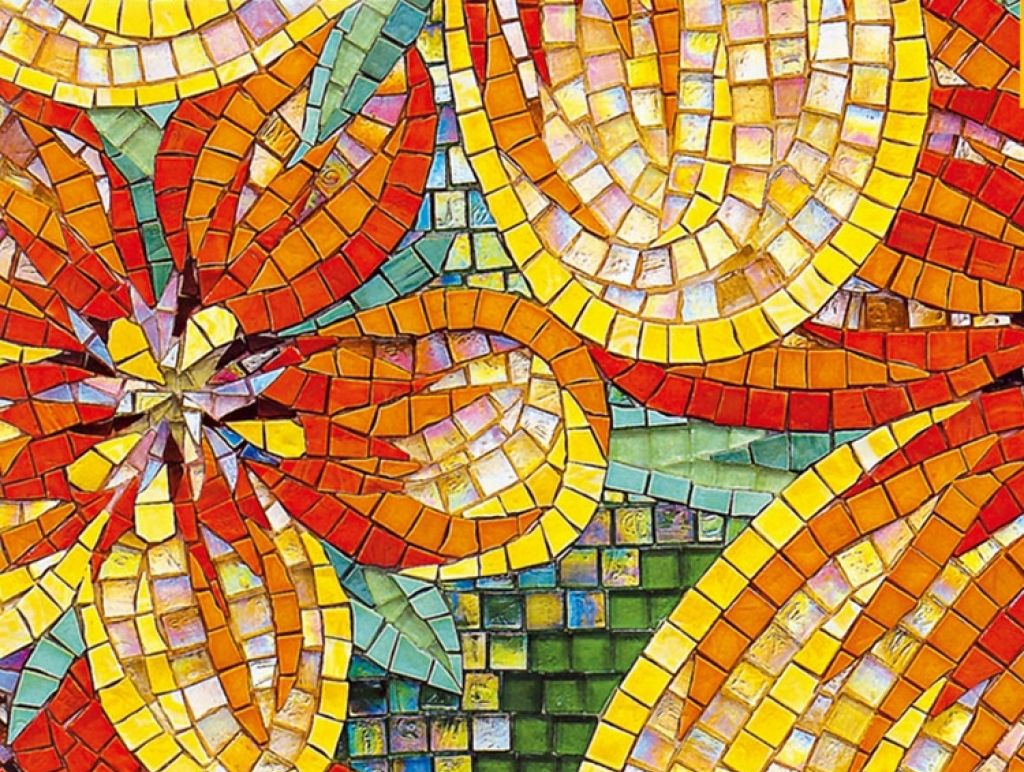 Glass mosaic wall art for bar counters
The bar creates the soul of the restaurant, restaurant, coffee shop... Using bar tiles not only makes the bar cleaner and easier to clean, but also increases the aesthetics and attracts diners to visit. visit at first sight. With current technology, using scissors to glue mosaic tiles is the optimal choice when installing tiles.
Possessing many outstanding features and superior capabilities compared to conventional methods, this is always the first choice of users today, Glass mosaic wall art adhesive is simpler to use than traditional cement mortar, just mixed with clean water and ready to use. In addition, when using glue, there is no need to pre-soak the tile like an oil paste.
Instructions for using mosaic tile adhesive for tiling
1. Preparation before construction
Surface preparation: to ensure the quality of the work, the surface must be clean, dry, and free of standing water. At the same time, the ground surface must be firm, flat and must not differ by more than 3mm.
Preparing tiles: absolutely do not soak tiles in water. Before using tile adhesive, make sure the tile is clean and dry. This is a decisive condition that helps to increase the product life and the connection of each brick.
The process of mixing mosaic tile adhesive
First, put clean water in a bucket or basin (at room temperature).
Step two slowly add the mosaic tile adhesive to the water in the following proportions:
+ Water: glue = 1:4 (by weight)
+ Water: glue = 1:3 (by volume)
Stir with a mixer on low speed (500rpm) or mix by hand until the mixture is homogeneous, no lumps remaining.
** Note:
Do not add water after the glue has been mixed as it will damage the glue
After mixing the tile adhesive, it is recommended to leave the mixture for 3-4 minutes before use to achieve the best effect.
The finished mixture should be used within 2-4 hours depending on the type of glue.
Conclusion Glass mosaic wall art
The adhesion of the Glass mosaic wall art is also higher due to its high polymer content, which helps prevent the mortar from shrinking, preventing the bricks from peeling, blistering or being hollow inside.
High applicability can be used for all types of tiles with smooth surfaces, difficult to adhere to such as glass mosaic tiles, large granite tiles, etc.