How to grout mosaic tile art? 2022 Best DIY Guide
2022.01.26 / By hqt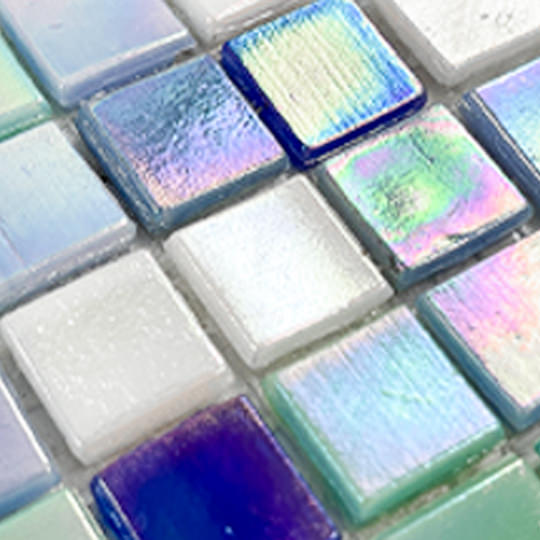 How to grout mosaic tile art? We are all used to perfume and lipstick samples in cosmetics stores. It is very comfortable. You can use them for a certain amount of time to see if the scent or color suits you. The sampler solves the doubts that you have when choosing. This is a great solution that everyone is used to. Today it is difficult to find a perfume shop without samplers.
When selling tiles, every day we think about how to make the buying process as easy as possible for buyers. We have an online store with a large assortment, home delivery, all possible payment methods, and pleasant call center operators - with everything designed to make buying tiles easy.
How to grout mosaic tile art?
But perfumes are chosen by smell, a life partner is chosen by the call of the heart, and tiles for the house are chosen by sight and touch.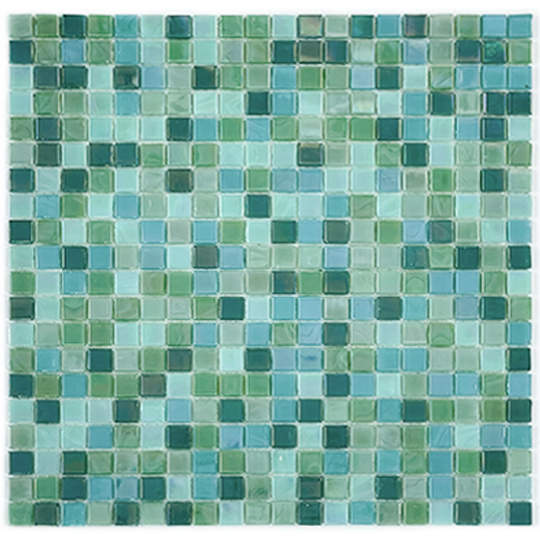 What's the problem, you say, go to a hardware store: touch, examine, and apply at least to furniture, at least to the eyes of a neighbor's dog.
But there are drawbacks: you have to spend your time, which you can spend with your family, you have to stand in traffic jams, stand in lines at the checkout, waiting for a consultant, arranging delivery - all this is not easy, especially during repairs, when there is no more time and nerves left.
Choose perfect Mosaic Tile Texture
As a salvation for demanding buyers, the Internet appeared, but even here it was not without obstacles. The monitor does not always correctly convey the shades (remember that photo of the scandalous dress), and the phone screen does not reflect the textured features of the tile, the quality of the surface and the play of light on it. You need to touch the tile to understand if it is yours.
What to do: buy "blindly" or spend the last nerves?
How to grout mosaic tile art? We know how to solve this problem. Without inventing anything, we spied on how world-famous cosmetic brands coped with this task.
Yes, you didn't think so. As in the case of perfume or lipstick, we suggest that you use a "sampler" before you decide on the purchase of the main product. Request a free tile sample, or better yet, more than one to make your final selection.
The choice of flooring requires a serious and responsible approach. Floor tile is a practical material, while it has excellent aesthetic data.
When choosing a product, you will encounter not only an abundance of textures and colors, but also a difference in technical indicators.
In this article, we will analyze in detail the features of the choice and divide the process into stages.
Stage 1: formation of technical requirements
First of all, carefully study the place for cladding, and make a list of the characteristics you need.
Criteria for the formation of requirements:
• loads to which the floor will be subjected;
• temperature and humidity conditions of the room or street;
• Exposure to chemicals.
How to grout mosaic tile art? For public spaces, floor tiles with 4 wear resistance points and a hardness of at least 8 are required. Both ceramic tiles and porcelain stoneware have these characteristics.
In this case, the mandatory requirements are resistance to temperature extremes and moisture absorption. We advise you to stay on porcelain stoneware.
If you need tiles on the floor in the bathroom or in the kitchen, then feel free to choose the minimum indicators from the allowable:
• hardness from 7 points;
• wear resistance of the 2nd degree.
Stage 2: getting to know the assortment
In order to determine the number of products, you need to know the area that the tile has. Therefore, the next step is to select the texture, color and size.
How to grout mosaic tile art? The main criterion at this stage is practicality. Consider not only indoor traffic, but also the type of shoes that your floor comes into contact with.
Coating choice:
1. For corridors, hallways and other areas with a high probability of getting dirty, buy matte tiles. It prevents slipping and hides minor damage.
2. Kitchen floor tiles should be easy to clean, so choose a smooth surface.
3. Tiles for public places can be smooth and ribbed, but outdoors you should still choose a textured surface.
Thanks to the large assortment, you do not need to make a choice between beauty and practicality. Floor tiles make your life easier and decorate the interior.
Stage 3: miscalculation of the quantity

There are three options for calculating the material. But whichever you choose, be sure to take into account 10% for the reserve.
Calculation principles:
For standard parameters - divide the area of ​​the territory by the area of ​​one tile.
For a rounded or narrowed area - the length and width of the area are divided by the length and width of the product. The results are rounded to an integer and multiplied
Schematic - with the help of virtual calculators.
How to grout mosaic tile art? The final step in finishing any ceramic tile room is grouting. With the help of grout, we get rid of all possible voids around the tile. If you have coped with all the previous stages on your own, then this one will seem like a trifle to you. This process should be started no earlier than 7 days after laying the tiles.
Tile grouting tips for mosaic tile art
To begin with, we need to decide how to rub the seams between the tiles?
There are two types of grouts: based on cement and epoxy. Silicone sealant is not suitable for these purposes.
How to grout mosaic tile art? Cement-based grout has a powdery structure. Before use, it must be diluted with water or liquid latex in the required proportions. There are several types of cement grout, which differ in their composition of materials: industrial cement, latex mixture or dry hardener.
It is very important to use a respirator, goggles and gloves when working with this type of grout, as it contains substances that cause various kinds of inflammation.