How to do mosaic tile art? An Ultimate Guide
2022.01.26 / By hqt
How to lay mosaic tiles?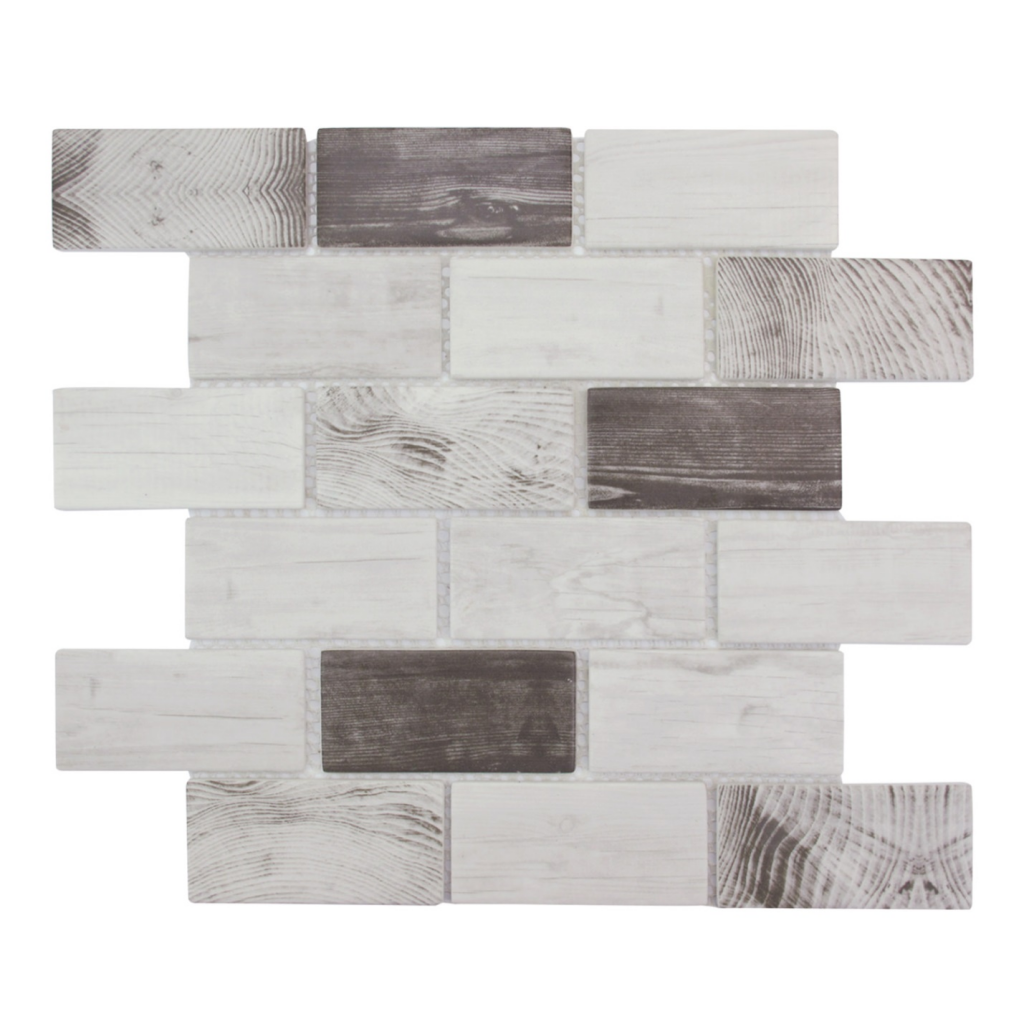 How to do mosaic tile art? Mosaic is a format of facing material that has been famous for its beauty and sophistication since ancient times. Today, we have the opportunity to decorate any room with small decor. In comparison with the past, mosaic tiles are available in price range and stylistic modern solutions.
Features of choice in mosaic tile art
If you look at a wall decorated with small squares, you might think that a complex, painstaking work has been done. In fact, laying a mosaic is practically no different from installing a classic tile.
Products are produced in specific segments. If, for example, you plan to lay an apron in the kitchen, then a 315x315 square will lie in two rows.
Laying technology
Pre-mark the boundaries of the treated area. On the backsplash, clearly mark the bottom level of the wall cabinets and the location of the countertop. The more seriously you take the preparation, the easier and more accurate the installation will be.
Use a 3x3 comb. A thin layer of adhesive mixture will not penetrate into the seams, which is important if the color of the substance differs from the shade of the grout. The mass dries up very quickly, so tune in to operational work.
How to do mosaic tile art? Put the segments on the glue and press down well with your hands. The tile is easily cut with a clerical knife and easily adjusted to the size of the site.
How to do mosaic tile art?
The mosaic must be laid from top to bottom, secured with tape or masking tape. Make the rest of the rows in the same way.
An important step is to beat off the glued material with a solid object. This way you will remove all the air between the layers.
To cut a glass mosaic at 45 degrees, use the tile by cutting a 2mm line into it. Put a segment on it and press down with another tile. The incision is made easily.
Prepared mosaic tiles are needed for a smooth transition from classic tiles or, for example, for decorating shower trays.
Apply the prepared grout mixture to the material, rubbing it diagonally. This way you will carefully seal the seams. For speed grouting, you can use a wallpaper spatula.
Then, spray with water and remove excess with a hard sponge. After a while, repeat the manipulation.
After drying, take a plain waffle napkin and remove the remaining plaque. Also, grout residues can be removed with a simple sponge for washing dishes.
Possible difficulties due to a closely spaced lamp
By itself, the mosaic has a slight difference in the thickness of the elements, approximately 0.5-1 mm. However, these edges, due to closely directed oblique light, give a shadow and visually increase the difference several times.
Therefore, if you plan to glue the material in a shower stall with a closely fixed light, buy tiles with deliberately torn jagged edges.
How to do mosaic tile art? Ideally, if the entire texture of the squares will have deep depressions and bulges. Oblique lighting, in this case, will look advantageous.
An interesting and original design can be created even with the help of such a traditional material as ceramic tiles. That is why you need to choose not only the color and texture of the tiles, but also the pattern that you will create, that is, choose the method of laying ceramic tiles or porcelain stoneware.
In this article, we have collected all the known patterns for laying tiles. Choose the one you like and save it to your phone. First, show the selected pattern to the tile seller in order to select a tile that matches this pattern, and then pass it on to the master. Let `s start?
Brickwork in mosaic tile art
One of the most traditional ways of laying has something in common with the interiors of the Victorian era. Brickwork with a spacing of 50:50 is suitable for both the classic "boar" and for tiles measuring 30:60 cm. When choosing this pattern, do not forget to add 10% of the total number of tiles for trimming.
Laying with lateral displacement (in run)
For a more modern feel, you can use 30:70 spade brickwork. This way of facing will help to visually expand the space of your room. You can apply it to any tile size, but the 30x60 cm slab will look the most classic in this pattern.
Stairs
Vertical brickwork will help you achieve the effect of a high ceiling in the room. This laying method is only suitable for traditional "boar" or tiles smaller than 30x60. Don't forget to add an extra 10% to your tile count calculations.
Large format staircase
For tiles of large formats (more than 30x60), a vertical laying method with a spade of 30:70 is more suitable.
How to do mosaic tile art? A very modern takes on a classic style. This method seems to highlight this pattern in bold. It will look great in wood effect tiles, creating an incredible resemblance to parquet flooring.
Linear
However, the simplicity of the pattern is an excellent basis for creating a variety of color and interior solutions. Similarly, consider choosing a contrasting color grout to accentuate the cells.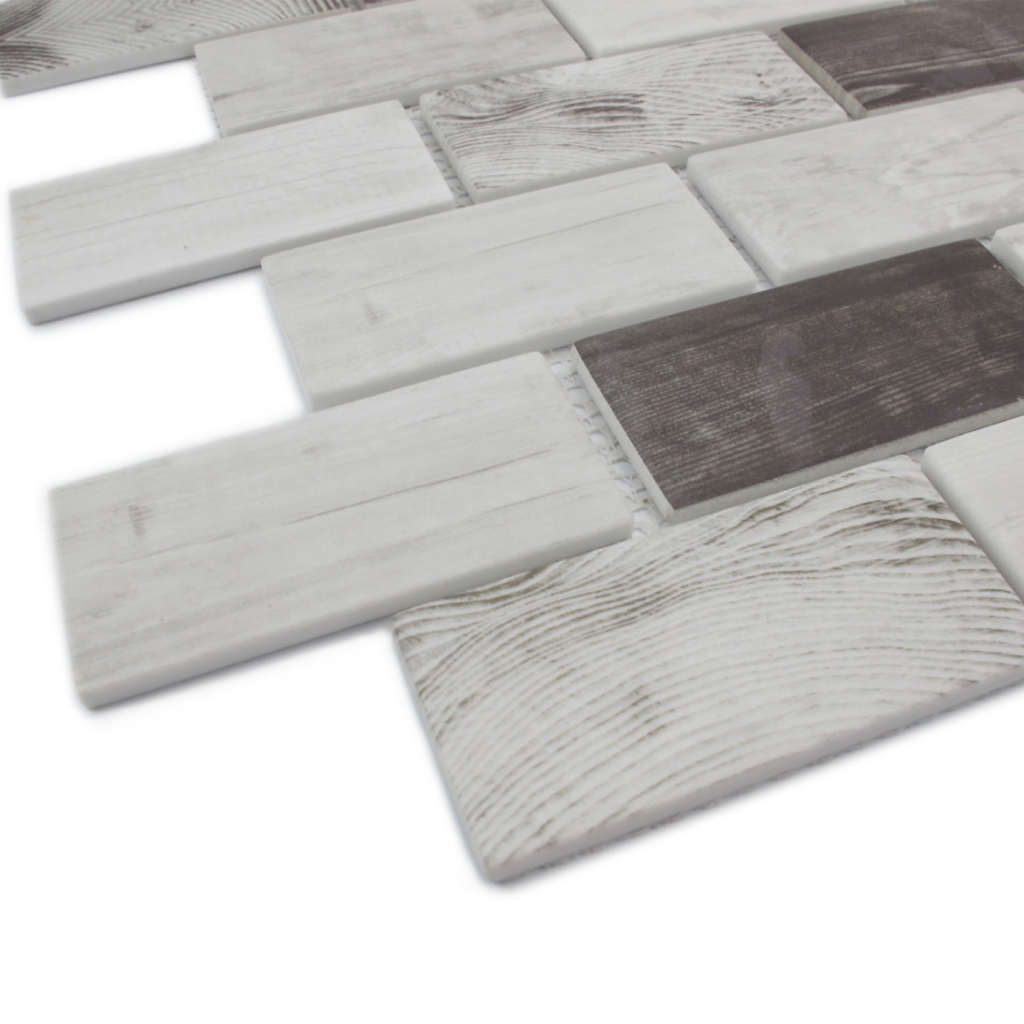 If the usual subway tiles are laid in linear columns, you can get a very modern and unusual design. In addition, the margin for trimming will be less - 7-10% of the total number of tiles.
Why not recreate traditional Victorian style in square tiles? Furthermore, this template is perfect for tiles with a size of at least 30x30 cm.
Chess board in mosaic tile art
How to do mosaic tile art? Modern interiors allow you to "play" with shapes and patterns. Laying square tiles with a 30:70 spacing will help you create a fantastic optical illusion of movement, while contrasting grout will emphasize the shape of each tile.
Its disadvantage is a large number of cuts and breaks, so take a tile with a margin of at least 20% of the total. Hexagonal tile is a cool and modern material. If you choose this pattern, you will need at least 10% margin for scraps.
Scales in mosaic tile art
If you chose a teardrop tile, you will need this template. This form has Moroccan roots and looks authentic in modern interiors. If this pattern reverses, you can create an art deco object.
This pattern is dictated by the size of the tiles. Moreover, the modular method requires a supply of tiles of 10% of the total.
How to do mosaic tile art? This pattern replicates a 1930s parquet pattern, creating a pattern of simple tiles. Tiles are laid with a 90 degree rotation relative to each other. It is better to take tiles with straightened edges so that you can create a 1 mm seam between the tiles.