Technical properties of green glass mosaic tile wholesale
2022.09.15 / By hqt
What is meant by green glass mosaic tile?
Designers are drawn to these green glass mosaic tile wholesale because of their distinctive style and versatile use. People feel more impressed because of the distinctive tree effect it displays.
This glossy mosaic tile, composed of small square chips, is a great example of how contemporary patterns can be incorporated into classic ones. This square form hasn't altered since the beginning of time, and modern creative designers adore it for its practicality.
The form and style of glass mosaic tile sheets can enhance massive backdrops and important compact features, perfectly combining the use of bolder shapes, which is typically confined to creating attractive focus.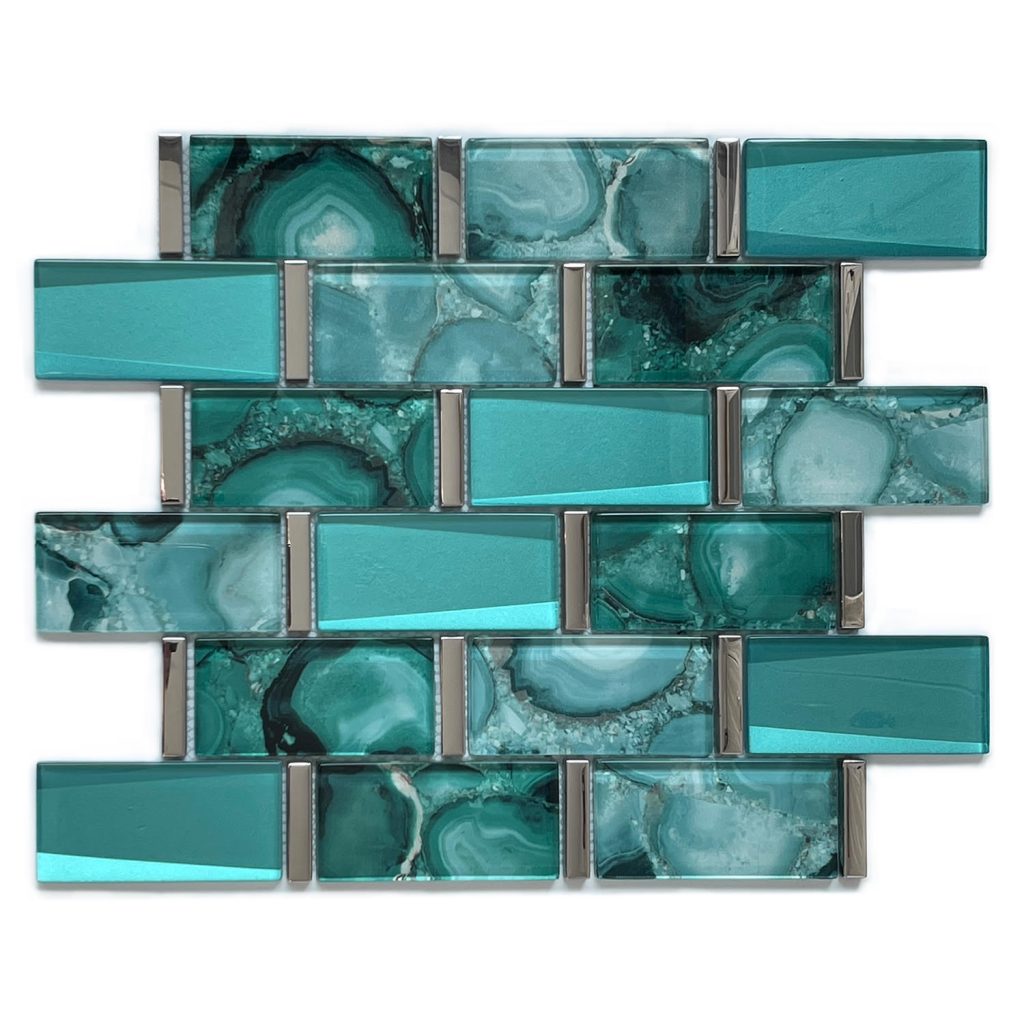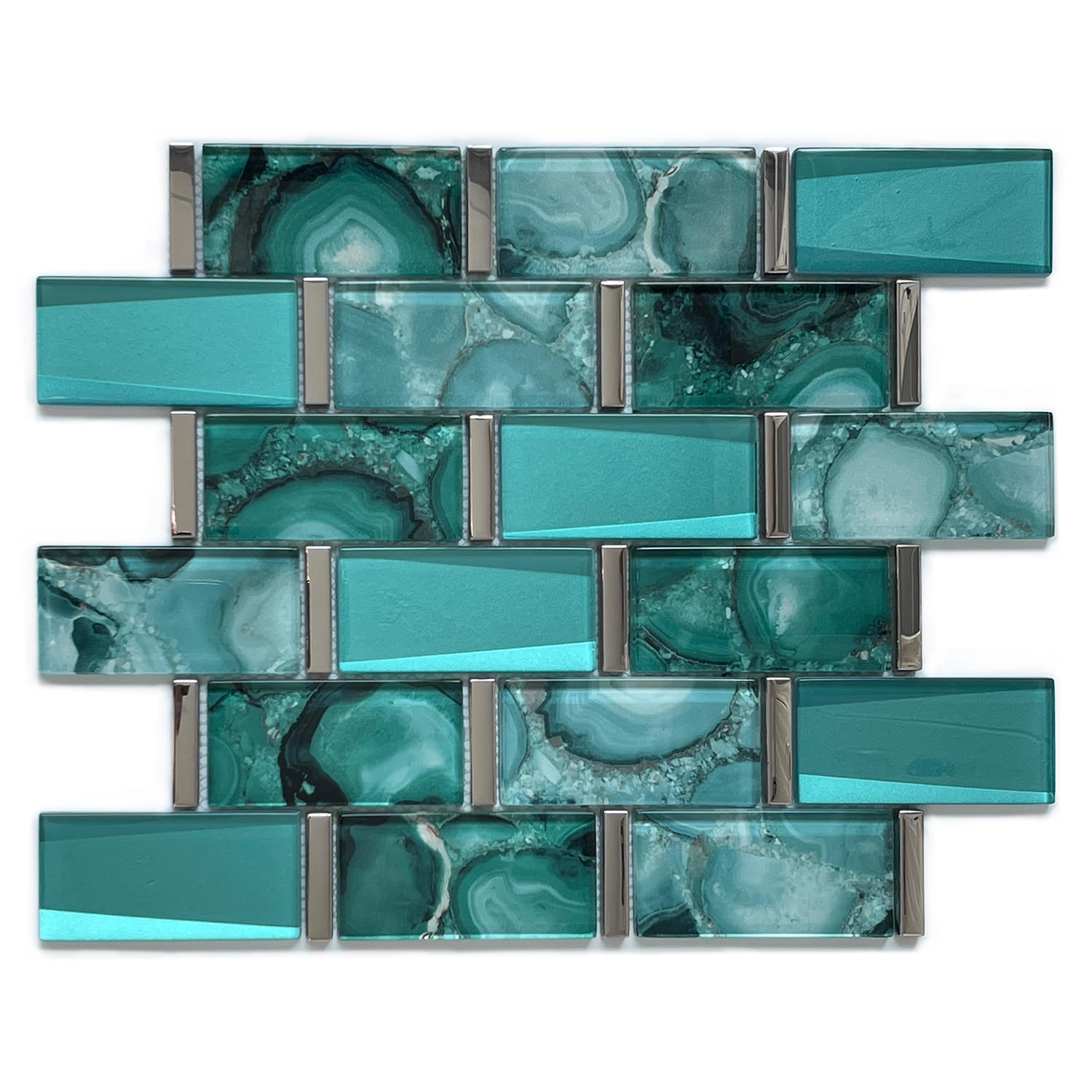 Technical characteristics of green iridescent glass tiles:
Green glass is a great option for projects where you want to have the least possible negative impact on the environment because it is created from recycled materials. Your house will get a splash of colour thanks to it. The lovely and adaptable green mosaic tile might benefit several home renovation tasks. For use in moist locations like showers and backsplashes, glass mosaic tile is especially well-suited. Green glass mosaic tile is becoming increasingly popular among designers and homeowners due to its many benefits. It is a popular option for backsplashes, showers, and even pools because of its vivid colour and distinctive texture.
The most attractive aspect of choosing green mosaic glass tile for flooring is the aesthetic appeal that can attain with careful placement. The tiles can be arranged in straightforward or complex, and you can choose between solid and multicoloured ones. Repetition patterns, which can use to make intricate designs and pictures, are also sometimes sold in shops.
The greatest alternative for wet places is green mosaic glass tile because it won't absorb moisture and is resistant to water. This kind of tile is also very simple to keep and clean. Due to its porosity, glass won't absorb spills or stains as other materials can. It is, therefore, perfect for usage in public spaces like the kitchen or bathroom, where cleanliness is a priority. This tile is created from glass that has undergone non-porous treatment, so it won't absorb moisture.
Easy to clean and maintain:
A green, simple cleaning stain, mildew, and mould cannot penetrate green glass mosaic tile wholesale. You'll always be aware of when to clean because of their propensity to show dirt extremely readily. You don't have to be concerned about dirt penetrating the tile because they are impervious to chemicals and non-porous. They can be cleaned up with a warm water mop or wiped down with a damp towel, and they are also quite simple to maintain. A moderate vinegar solution can remove soap scum buildup from bathrooms.
The less energy needed for manufacture, which is relevant to the environment, is another benefit of green glass mosaic tiles. The energy used could be roughly half of what is needed to make ceramic tiles. This is a fantastic alternative for individuals who strongly commits to the environment.
Colours that are resistant to fading:
Green is among the most widely used hues in interior design, which is no secret. Green can be found in practically any space, whether it is the hue of nature or just a personal favourite. The colour of green mosaic tiles won't fade over time. If you're looking for a tile that won't fade over time, green glass mosaic tile wholesale is a fantastic choice. They won't lose their colour in regions exposed to a lot of sunshine, making them ideal. Furthermore, they are simple to maintain and clean. Due to their attractiveness, toughness, and low maintenance needs, they are widely employed in architectural applications.
Gaudi is the top leading manufacturer in producing green glass mosaic tile wholesale:
Green glass mosaic tile wholesale of high quality and durability is offered at competitive prices by Gaudi, a producer and wholesaler in China. All people can afford the green glass mosaics average price. So, if you're on a tight budget, green mosaic tiles are a great option.
You can also buy green glass mosaic tiles in bulk and refresh your space for a very low cost. Gaudi offers a large selection of reasonably priced green glass mosaic tiles that may be used to remodel any space in your home.
Gaudi, the top-leading green glass mosaic tile, "is a new product that brings a distinctive and fashionable look to any home or workplace environment. High-quality components were used to create this product, which is also quite simple to install. It comes in various colours and may be used to achieve various distinct looks.
Gaudi "is a well-known manufacturer of green glass mosaic tiles. It is offered on its websites and is constructed entirely of recycled glass.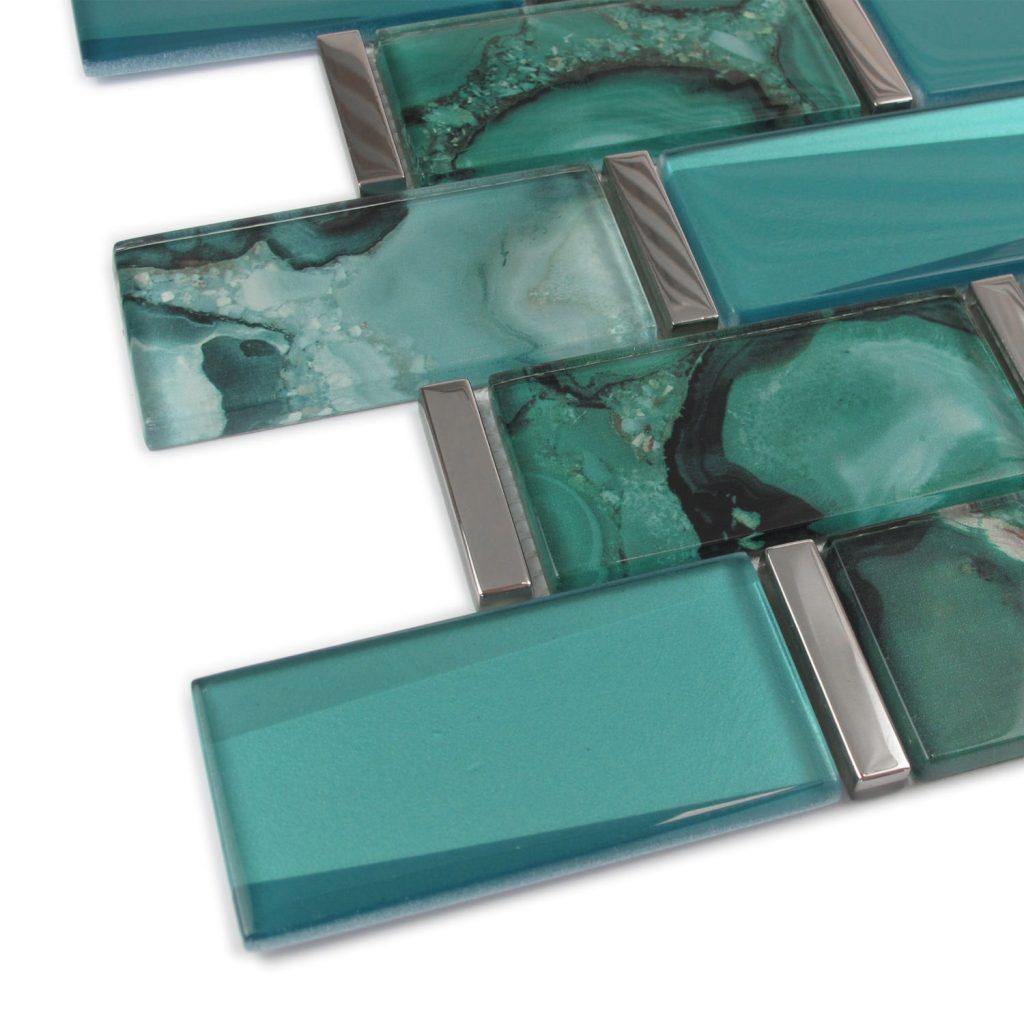 Which services does Gaudi offer to its customers?
They will respond to your inquiry within 24 hours.
They are professionally qualified and experienced employees who will handle your request.
OEM and ODM are welcome.
The third-party does not have access to confidential information about your business or products.
They are provided with good pre-and post-sale support.
Conclusion:
In terms of interior design, we advise adding some personality. For instance, if green is your favourite hue, use green glass mosaic tile wholesale to incorporate it into the wall space. Fashionable and striking mixed-tone mosaics are among the fantastic styles we offer. Try our high-end designer brick series if you're not afraid to stir things up. Create bathroom or kitchen splash boards with these colourful mosaic tiles. This product's distinctive shape makes cleaning simpler and safer. Visit our website for additional details on this product and to purchase them. GAUDI products are created using high-quality components and provide satisfied clients. Purchase items from our website for a reasonable price. Following the purchase of the products, you will be happy with us.