Ceramic Mosaic Wholesale: Choosing the Right One for Your Tiling Project
2021.09.27 / By hqt
Tips for Choosing the Best Ceramic Mosaic Wholesale Supplier
Each year, millions of people consider updating, modernizing, and improving their homes especially the bathroom and the kitchen area. Not only this, but some people might also think of investing in a spa pool, splash pool, or a swimming pool for their garden, home, or terrace to make the most of the hot summer weather. However, all of this requires the purchase of tiles from the best ceramic mosaic wholesale supplier.
But, there are a few things that you need to consider before you make the purchase. Want to know what those things are? Keep reading then!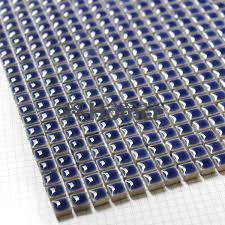 1. Choose Bright and Light Colors
The color of the floor tiles that you are considering buying needs to coordinate with the place as a whole where you intend to put these tiles. You must not coordinate the tiles with only one wall or a wall of tiles. In addition to this, you should also choose bright and light colors.
This will give the smaller rooms a larger impression. Not only this, but the rooms will feel brighter as well. That's because the amount of natural light that would enter the room will have a direct effect on the tiles. When the tiles will reflect the light, it would give the room a larger impression than it already is.
2. Push the Boundaries
You should choose the ceramic mosaic wholesale supplier that has the collection of creative tiles available with them. When you will be adventurous and choose colors, textures, and styles that you have never considered before, you will push the boundaries of the room tiles.
As a result, you will get a truly unique and fantastic look that you will not find anywhere else. When the guests will visit your place, they will be truly amazed and inspired by your unique style and will leave with words of appreciation. Who would not like that?
3. Never Compromise on Quality
The quality of the ceramic mosaic tiles will determine how long they will last. For this reason, you should never compromise on their quality. This becomes even more important if you are looking for floor tiles.
That's because these tiles will be prone to heavy foot traffic.  In addition to this, you should also avoid slippery tiles for floor tiles as they can result in some of the nastiest falls. Make sure that you do not go for cheaper alternatives.
The cheaper alternative might look attractive in the beginning, but you will be compromising a lot on the quality and the safety. Therefore, we would never recommend them!
4. Put A Plan Together
Before you decide which ceramic mosaic wholesale supplier to go for, you must plan things first. You should make an actual plan of what tiles you require, the type of material that you want to use, the surfaces you require, and the colors and textures needed for the room.
In addition to this, when you go out to purchase the actual tiles, you must ensure that you buy 10% more tiles than the actual tiles that you require. This will ensure that you have enough tiles for cutting and breakages that might occur during the installation process.
5. Do Not Forget the Grout and the Adhesive
The grout and the adhesive are one of the most important aspects of implementing a tiling project. You need adhesive to apply tiles to either the floor or the walls. In addition to this, you will require the tile grout to complete the look by filling the gaps between the different tiles and making sure that the job is done neatly and nicely.
You can buy the tile stout in either grey or white color. So, make sure that it matches the tiles that you have bought. Otherwise, it will give a messy look that no one will like.
6. Break Up Large Expanses
If the area that you are intending of covering is quite large, then you need to break up the tiles and add extra tiles by complimenting them with the dado tiles moldings. These dado tile moldings are available in either white or black color. You can use them as a border to break up a large area of similar tiles.
However, in the areas where the room is extremely small or you need to do a lot of cutting, then you should consider using small tiles. That's because this will reduce the time of tile cutting that you need to do. Not only this, but it will also make the expanse of tiles flow better.
7. Make Sure the Tiles Are Suitable
When you are choosing the ceramic mosaic wholesale supplier, you need to ensure that the tiles available with them are completely suitable for the applications that you need them for.
It is a known fact that tiles on floors ought to be intended for the deck as gleaming completions will make them incredibly tricky in any event, when dry, when tiling in regions that are frequently wet, become wet or in wet rooms, the utilization of against slip tiles are significant and guarantee there will be no slips or tumbles from individuals utilizing the room.
Top caliber and sturdy divider tiles are fundamental in kitchens when they are utilized behind worktops as they structure a solid hindrance against soil and lube and can be effortlessly cleaned off to eliminate any form-ups.
When tiling dividers in showers, washrooms, or wet rooms our scope of lustrous, glass, and radiant tiles are effectively cleaned to eliminate cleanser construct ups resurrecting them and re-establishing their sparkle.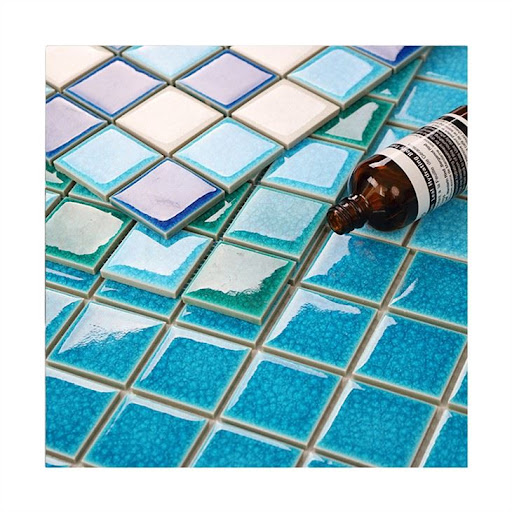 Final Words
Choosing the right ceramic mosaic wholesale supplier for your projects is extremely important. That's because these tiles would reflect what your home looks like!
We hope the above guide helped you in choosing the right wholesaler for your project. However, if you still have anything else to ask, feel free to contact us. We will be happy to assist you in any way we can!