Ceramic Mosaic Tile Wholesale: Difference between Tile and Mosaic
2021.09.27 / By hqt
Why Should You Opt for Ceramic Mosaic Tile Wholesale?
There is a plethora of ancient history related to mosaic tiles in the field of interior design. That is why people would be familiar with this type. On the contrary, tiles are more commonly used and easily available. Therefore, investing in ceramic mosaic tile wholesale can be a great choice.
Today, different companies provide you with the best quality and variety of mosaic tiles in ceramic mosaic tile wholesale. You can look at the difference between tile and mosaic, to choose correctly. So, if you want to know the major differences between the two types, then keep reading. You will find everything you need to know below.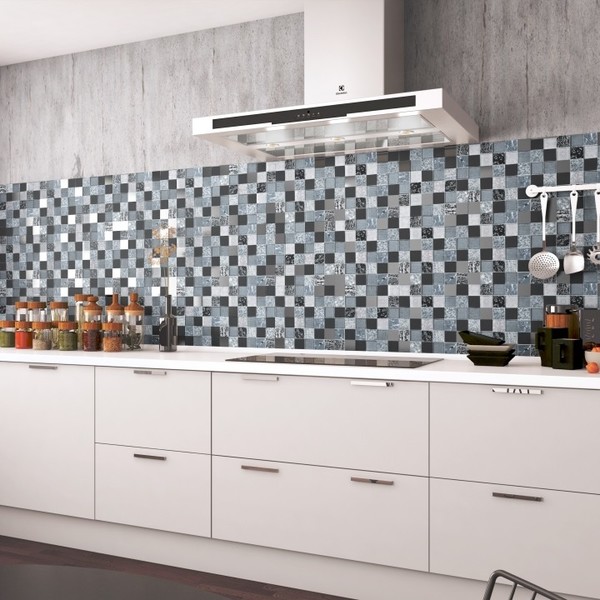 Key Difference between Tile and Mosaic
Tiles are mostly square or rectangular shaped. It is a hard-wearing material made of stone, ceramic, metal, baked clay, or even glass. Generally: used for covering floors, roofs, walls, and other subjects such as the top of a table.
Tiles are available in various varieties in terms of color, pattern, and texture. In addition, they are almost water-resistant, making them excellent material for the bathroom and kitchen.
Mosaics are a stunning and unique form of art that has the versatility of designs and bright colors. Generally, it consists of small bricks put together. It will give your bathroom or kitchen a classy look.
It will provide rich designs to your walls as well as floors. Mosaic is a kind of art form which we can walk on and use as interior decor. They tend to be easy to clean and maintain.
Comparison between Tiles and Mosaic Tiles
Now that you know the main differences between the tiles and mosaic, let's compare them in detail below.
1. Size
Tiles are simple square or rectangular shaped.
Mosaics are roughly small squares of tiles or glass or stone of different colors.
2. Ways to Use Them
Tiles can cover walls and floors to provide it with an elegant look. For this reason, they are mostly used in the kitchen and bathrooms. These tiles can have one or two colors used on a wall or floor.
Mosaic Tiles include murals and pavements and also artworks in the malls. You can create abstract designs on the walls of a bathroom or the bottom of your pool.
These tiles can have more than two colors on a single wall or floor.
3. Which Looks Better
The possibilities with ceramic mosaic tile wholesale are endless. It gives a classy and delicacy in your bathroom and kitchen.
Tiles are easy to use due to their standard size and provide your home a simple yet elegant look.
4. Why Use Them
Tiles are cheaper than mosaic and are more user-friendly as they need little maintenance. More preferred than mosaic and consider popular.
Mosaic tiles provide very rich designs and patterns to your floors and walls.
Reasons to Choose Ceramic Mosaic Tile Wholesale
People opt for ceramic mosaic tile wholesale for several different reasons. Some of them are mentioned below.
1. Durable
They do not fade, discolor, or damage. Tile can't break, distort or crack if put correctly. Even decades after installation, tiles seem brand new.
2. Low Maintenance
Other floor kinds frequently require the use of chemicals and specialized cleaners for maintenance. For low maintenance, no-hassle alternative for your home decor, consider buying ceramic mosaic tile wholesale.
3. Water Proof
Glazing creates a thin layer that is applied, seal the surface to keep water out. For this reason, tiles have been the material for bathrooms and kitchens, laundry rooms, and patios with wet floors. Modern tiles contain a porosity of about 0.5%, making them water-resistant.
4. Versatile
Tiles are available in all shapes, sizes, and colors, always something to suit your taste. You can find something unique of every style and budget here at ceramic mosaic tile wholesale.
5. Eco friendly
In winters, tiles keep your home warm since they are super heat conductors. Moreover, they adopt the temperature of the room. Their production does not require the exploitation of natural resources like trees and wool, as it is composed of raw materials like clay, sand, and glass.
6. No allergenic
The solid and flat surface of tiles makes the perfect choice for people who suffer from allergies. Unlike, carpets are full of allergies, dust, and pet hair which makes tiles ideal.
7. Artistic
If you are an art lover, you can decorate your home with mosaic tiles. However, in the form of mosaic, you can create art that will easily blend into the bathroom or kitchen decor.
Where to use Ceramic Mosaic Tile Wholesale?
There are many different applications of ceramic mosaic tiles. We have mentioned some of them below for you to check out.
1. ROOF TILES
Our ceramic mosaic tile wholesale is designed mainly to keep out rain and heat. Clay tiles are glazed to make them waterproof. A large number of shapes of roof tiles have evolved.
2. FLOOR TILES
Mosaic floors can look very chic, either it's your living room or your bedroom. Carpets don't allow you to customize your floor that mosaic tiles offer anyways. You can incorporate design by your own choice according to the aesthetic of your house.
3. BATHROOM TILES
There is a lot of space for decoration in the bathroom. A shower area with deep colors and intricate decorations will give you a more immerse experience. Additionally, you have the option of having mosaic tiles installed on all of the bathroom walls if you like so. If you want you can use patterns, photographs, or abstract designs instead.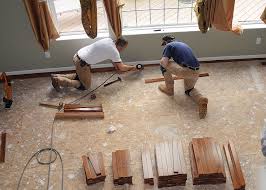 Conclusion
The fact is that mosaic tiles provide a great deal of creative freedom and personalized options. There is a great deal of scope for personalization and innovation. So, if you are thinking of buying mosaic tiles, we would suggest that you buy the ceramic mosaic tile wholesale.
On the other hand, tiles have their popularity, style, and uniqueness. Decide whether you want to decorate your home formally or you want to add some artistic touch. There is a great deal of scope for personalization and innovation. Need more information on different types of tiles? Contact us now and we will be happy to assist you in any way we can!