What are mosaic tiles? Ultimate Guide
2022.03.25 / By hqt
What are mosaic tiles?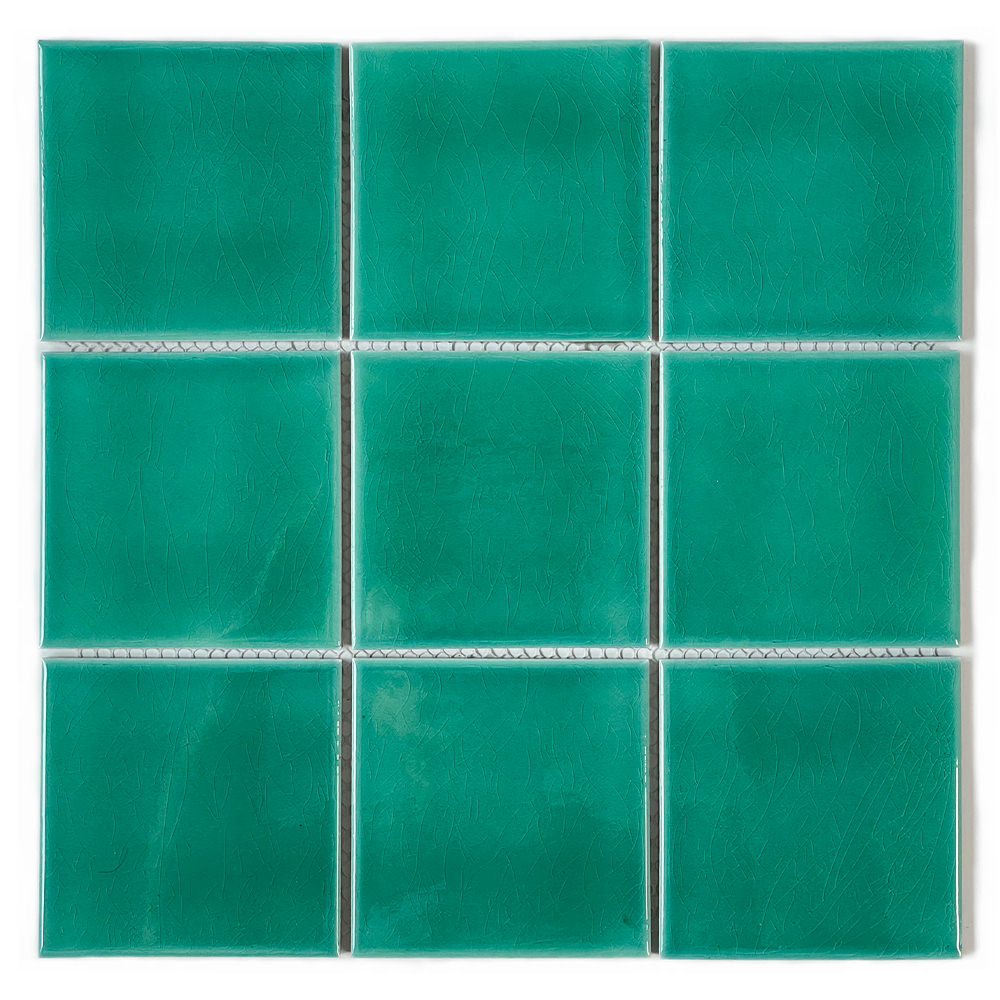 Mosaic tiles are becoming increasingly popular, which is not least due to their diverse design options. A mosaic tile is usually a rather small-format tile, the size of which does not exceed about 10 x 10 cm.
In order to enable easier laying, the individual mosaic tiles are often glued to a mesh mat, also called a board. The areas of application are very versatile. Hence, the mosaic is easy to use as a wall or floor tile. This flexible application is not least guaranteed by the manufacturing materials, which range from ceramics to natural stone and glass.
What are the special features of a mosaic tile?
Gray mosaic tiles are currently particularly fashionable. It is particularly suitable for uneven walls, unevenness can be easily concealed. The mesh mats can be easily cut to size. Even edges and corners do not pose a problem when laying them.
Wonderful accents can be set, especially in small areas, whether in the bathroom or in the kitchen. Special features, such as a beautiful bathtub, can be highlighted. Let your creativity take over your mind and body!
Large mosaic surfaces, however, should be avoided. These seem too restless for many viewers. Rather, a combination with rather large mosaic tiles would be ideal. Mosaic tiles provide variety and can thus loosen up the look of the room. However, it should be noted that mosaic tiles are often a little thinner than larger tiles, and this difference in height must then be compensated for.
What is the quality of mosaic tiles?
Due to the large number of joints, the mosaic tile can provide increased slip resistance if it is laid on the floor. It is therefore ideal for wet areas, but can also be laid outdoors. Mosaics with an extra anti-slip coating even allow you to design your shower according to your design requirements.
In the case of the mosaics, it is important to note whether the respective material is suitable for the future location. In addition to free patterns, you are also welcome to use our motifs; you can find clear examples in our gallery for the tile exhibition.
What are the properties of the mosaic tiles materials?
The possible uses are therefore very diverse. However, it is important to note with the mosaics whether the respective material is suitable for the future location.
Ceramic mosaics impress with their high resistance and are comparatively cheap to buy
Glass tile mosaics are also very robust and easy to clean. By reflecting the incident light, they create a special atmosphere in the room. It is important to use a special adhesive when laying so that no adhesive strips are visible
The building material natural stone impresses with its diversity. You can choose from numerous variations such as marble or granite.
Where is mosaic tiles used?
Walls and floors in bathrooms, kitchens, wellness studios or pools can be beautifully designed with mosaic tiles. The reason: In addition to the large-format tiles, they set an accent that gives a room a certain break-up. The kitchen and bathroom are still classics.
It doesn't have to be a large area that we cover with mosaic tiles. Small borders, vertical stripes or edgings, for example in bath tubs or niches, are usually enough to give a room a certain flair. If you like it opulent, you can also use it to design large areas, for example entire shower cubicles - but then prefer tone on tone.
Where to apply modern mosaic tile?
It doesn't matter whether you want to lay mosaic tiles in the bathroom, in the kitchen or even in the living room: they are an eye-catcher and should therefore be planned well with a specialist. In addition, they are very robust, even if the first impression is deceptive due to the tiny dimensions.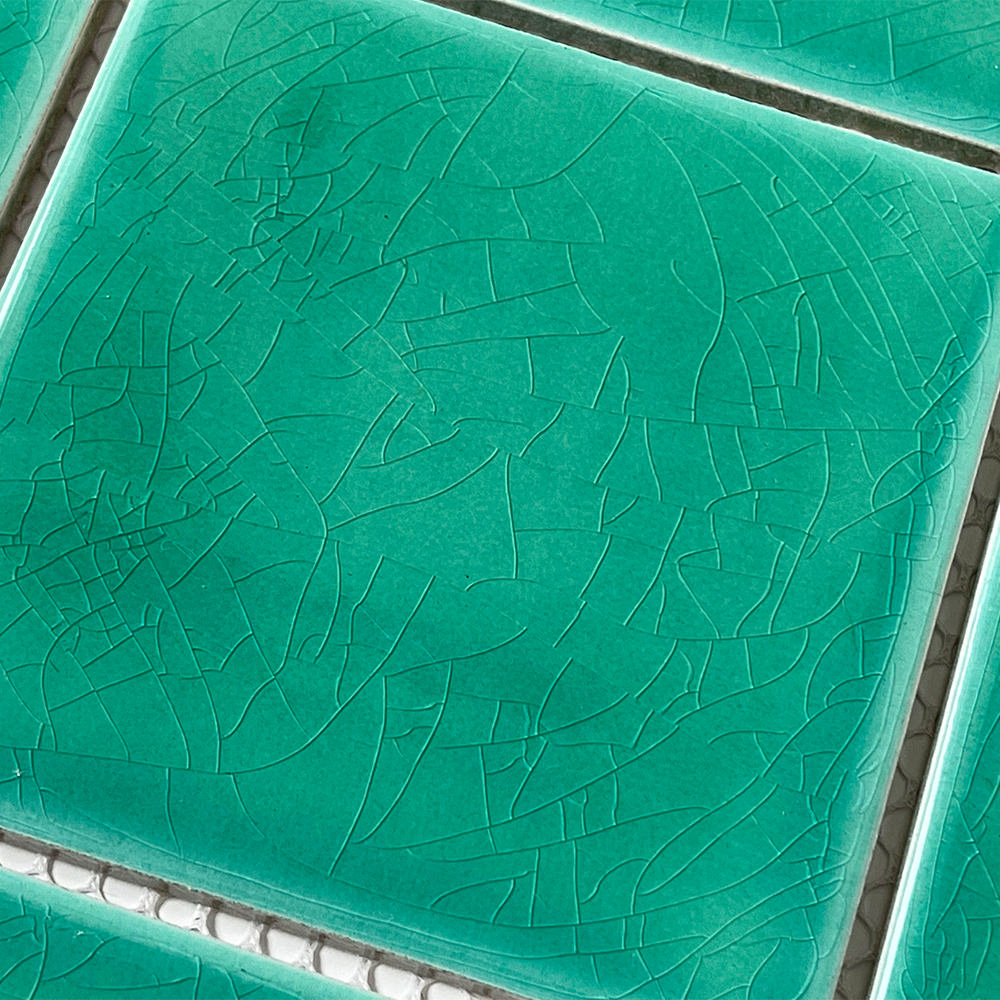 Just like large tiles, they will last for many years with appropriate care. Because the joint pattern is more pronounced with mosaic tiles, you should ensure that the joints are cleaned regularly and thoroughly.
Possible uses for mosaic tiles:
Bathroom
Kitchens
Indoor or outdoor pools
Countertops
Saunas
Wellness Center
living room
On surfaces for homemade bistro tables, concrete slabs or vases, mirrors and picture frames
How is mosaic laid?
Although the tesserae are tiny, DIY tile installation is no more difficult than the usual large format tiles. Because the stones are made on a net in standard, often square dimensions. In this way, sections of wall or round corners can be well clad, as is usual with bathtubs.
It is up to personal taste in which direction non-square mats are laid. Depending on the manufacturer, the tiles must be attached with a tile adhesive or are self-adhesive.
Glass mosaic - a specialty among the mosaics
They sound fragile, but they aren't! The small-format glass tiles are perfect companions when it comes to designing kitchens, for example as part of a tiled backsplash behind the worktop, or airy bathrooms.
They often show a wonderful variety of colors and, through their integration, make rooms look young and fresh. It doesn't matter whether it's a bright yellow, a Mediterranean turquoise or one of the metallic looks: Spectacular results can be achieved with glass mosaic.
What makes these tiles beautiful?
What makes glass mosaic tiles so beautiful sometimes brings the difficulty of laying the tiles, which like all other mosaic tiles are supplied on a mat. Glass mosaic is characterized by the fact that the stones are transparent and the color layer is formed on the back.
That's why it looks so airy and light. Disadvantage: If the background of the wall is not perfect, dark spots are visible or the spatula is not applied completely smoothly, you will see this later through the glass tile. And the cutting of glass mosaic also belongs in the hands of professionals. The material is quite brittle, which requires special tools.
U400 Mosaic from Gauditile
A nice alternative are mosaic tiles, which give the impression of being glass mosaic, but are actually stoneware tiles. A relief surface and special glazes ensure that the tile makes a similarly light impression. The U400 series from the manufacturer Gauditile is an example of this.
If you are looking for tiles that are intended to bring a strong accent to the bathroom or kitchen, we recommend the mosaic tiles from us.